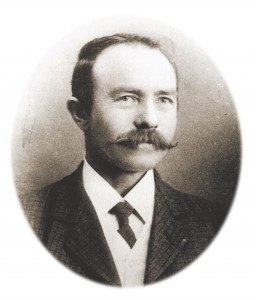 John Marinus Jensen (1863-1948) was an American Pioneer, and a perfect example of the faith and determination shown by those who won the West. Jensen was born in 1863 in Denmark, and, as you will see when you click on each year to the right, he quickly moved to the Americas to serve his God.
This is John's blog, a republishing of his actual memoirs, in his own words. All the events expressed actually happened and the views are his. As such it is a telling view of American and Canadian history, of the history of The Church of Jesus Christ of Latter-day Saints and the history and founding of its settlements (Cardston/Alberta, Utah, and the Mormon colonies in Mexico.)
Please read, enjoy, and comment.